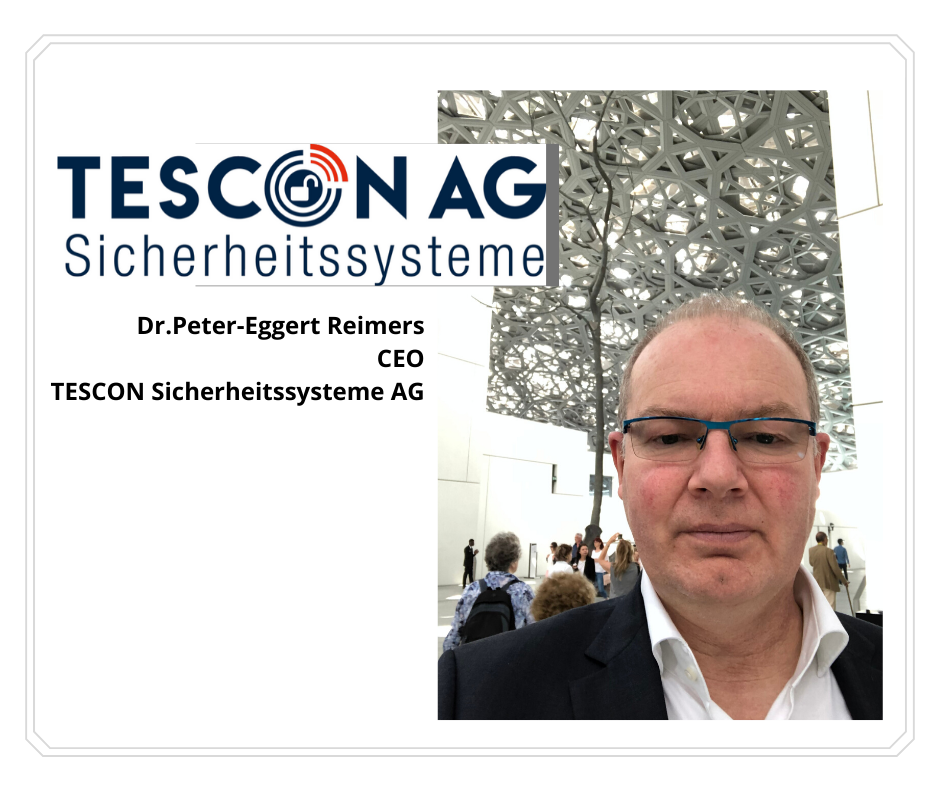 Tescon Sicherheitssysteme AG is a premium manufacturer of security products and offers a wide range of first class products "Made in Germany" for physical perimeter protection.  
Product portfolio features high-security bollards, roadblocker, barriers, tyre-killer and gates, etc., for the protection of vulnerable entry and exit lanes, and designed to mitigate and stop hostile vehicles. 

Visit company page
Interviewee: Dr. Peter-Eggert Reimers, CEO, TESCON Sicherheitssysteme AG
What is your view on the Taiwan market?

Taiwan is a fast growing economy with a huge demand for High Security Physical Perimeter Protection. We know that the awareness for the need of perimeter security is given in this market, however, existing installations e.g. bollards are of poor quality. Tescon is offering affordable state-of-the-art products "Made in Germany" along with almost 30 years of experience.   
What does TESCON offer the market?
Our employees have decades of experience in manufacturing high security products as well as in the realization of ambitious security projects. In particular, profound knowledge and experience in the production of high quality security technology as well as excellent market knowledge ensure the success of our company.
We construct and produce exclusively at our workshop Salzgitter/Germany. In addition we have a network of highly qualified suppliers and experts. Thus our company can continuously improve their products, be more flexible and increase competitiveness. The project experience of our engineers is highly valued by our customers. Tailor made solutions are developed and implemented together with the customer. Sales and service are ensured worldwide through authorized dealers.
Initially we will focus on the supply of Bollards, Roadblocker and Tyre-Killer. All these products are designed to secure Entry and Exit lanes against unauthorized vehicles as well as terrorist attacks. 
Where do you see your products being applied in Taiwan?
Mainly government buildings, banks, embassies, temples, public areas, sports facilities, prisons, luxury hotels, military areas, airports, ports, critical infrastructure.

Who are your target customers?
We want to meet and discuss with decision makers for the above mentioned applications, as well as system integrators, architects, planners, consultants and construction companies that are doing turnkey projects in Taiwan and elsewhere.