The surging demand for smart security solutions in Asian markets has opened up great business opportunities in the transportation, smart home & building, and fire & safety sectors. Secutech will help you fullfill your business potential with five thematic zones, six smart solution pavilions and four concurrent events!
Five thematic zones to showcase the most in-demand technologies and solutions
AI + Software Zone
Smart Lock Pavilion
Cybersecurity Pavilion
Police Equipment Zone
Smart Factory and Industrial Safety Zone
Six smart solution pavilions highlight business opportunities arising from technological convergence
Smart Healthcare
Smart Hotel
Smart Community
Smart Factory
Smart Transportation
Smart Parking
Drive new revenue opportunities in four fast-growing markets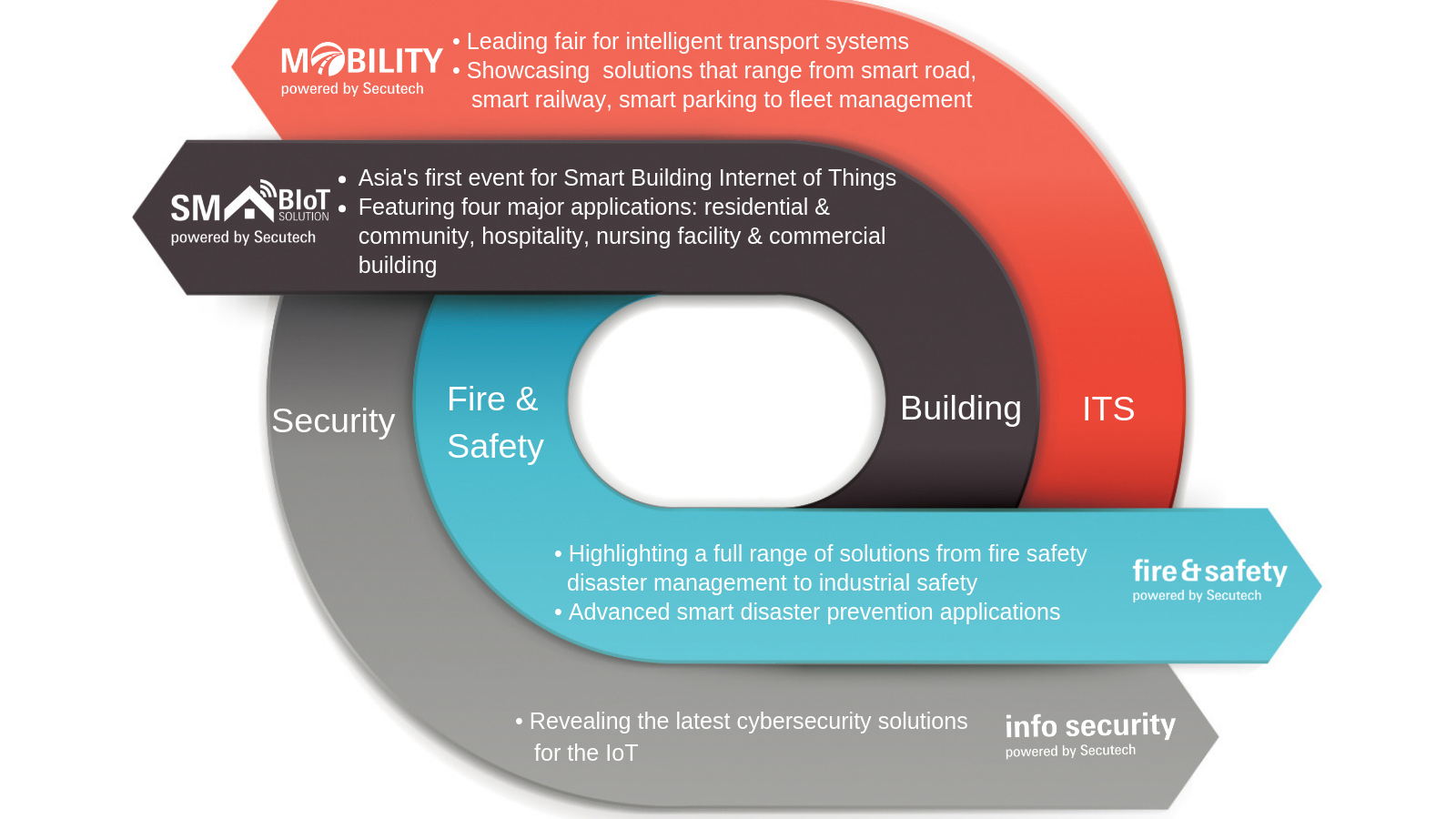 Date
22 – 24.4.2020
Opening hours
22 – 23.4.2020    10:00 – 18:00

24.4.2020          10:00 – 17:00

Venue
1F, Taipei Nangang Exhibition Center Hall 2, Taiwan
Exhibition space
20,000 sqm. (gross)
No of visitors
24,000 (estimated)
No of exhibitors
400 exhibitors (estimated)
No of booth
1,000
Product groups
Secutech offers the industry a unique opportunity to reconnect with leading industry players and discover new partners in Asia showcasing a diverse range of cutting-edge products, integrated systems and intelligent solutions across sectors in traditional security and beyond.
Visitor profile
As Asia's leading business platform for security professionals, Secutech gathers premier Asian suppliers mainly from China, Korea and Taiwan as well as global buyers across the channels: local dealers, distributors, systems integrators and end users.
Visitor business natures include:
Consultants
Contractors 
Dealers/resellers
Designers
Developers
Distributors / importers
End users 
Installers
Manufacturers
Project specialists
Software and platform suppliers
Solution providers
Systems integrators