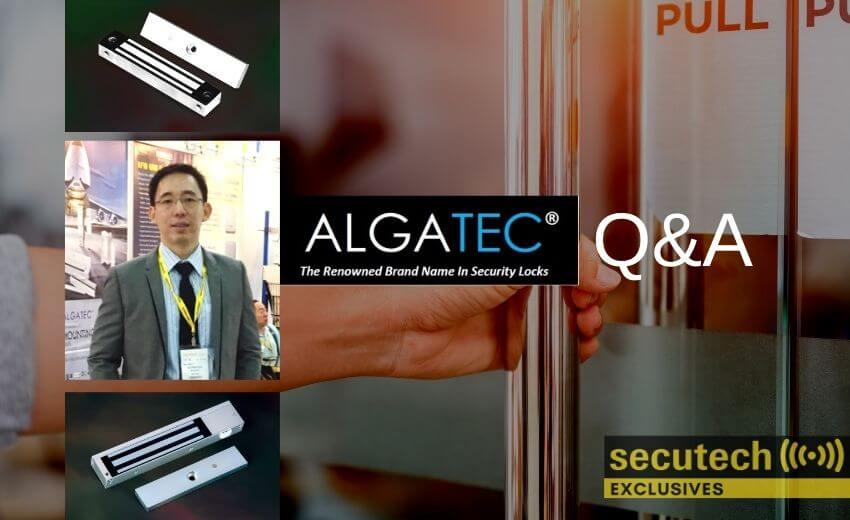 Access control, at its most basic form, refers to the ability to allow or prevent people from entering/exiting a place. The most basic and vital component of which consist of locks. Today's EM locks, however, has evolved much in use and features beyond the simple locks and keys of yesteryears.

For this topic in our ongoing Secutech Exclusive series (where we introduce you to key companies in Asia), we turned to Andrew Fong, Director of Sales & Marketing for ATNESIS.

Secutech: Please tell us about ATNESIS and what you do.
Fong: We started in 2003 as UWC Electric, producing electromagnetic (EM) locks that are marketed primarily under ALGATEC locally and globally. In 2018, the company adopted a new name, ATNESIS, to reflect our brainchild creation and its continual growth in the security industry. Today, we are the largest electromagnetic locks manufacturer in Southeast Asia. Our plant and factory are based in Penang, the northern region of Malaysia.

We pride ourselves on our progressive advancement as the company continues to grow through technological innovation and exceptional customer service at a competitive price. We are driven by our strong beliefs in customer first, excellent customer service and complete accountability.
Secutech: What products do you offer the market?
Fong: ATNESIS offers a wide range of access control locking systems such as various series of electromagnetic locks (single, double, waterproof, mortice and Eco series), mounting brackets, exit buttons, uninterrupted power supply systems, electric drop-bolts, electronic deadbolts, door loops, etc.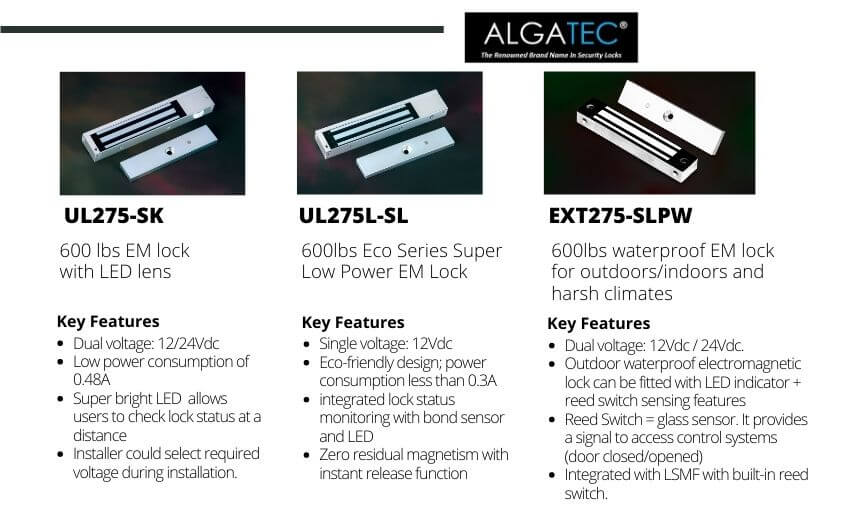 Secutech: What type of partners do you work with?
Fong: We target regional and global distributors (MNC) to help us serve customers across the world. We market our products globally and our EM Locks have been widely used in education, healthcare, finance, army facilities, transportation and commercial buildings.
Secutech: Remote monitoring has become an important feature for access control systems. Do you offer this feature with your locks?
Fong: Our dual monitoring functions make it easy for end users to monitor door and lock status through visual notification and system integration. These enhance security measures by enabling remote monitoring, providing users with signals indicating that the EM lock is functioning well with stable and consistent results.

The lock status monitoring function (LSMF) is monitored by bond sensors (for indoor EM locks) or reed switches (for waterproof outdoor and flush mount indoor EM locks). There is a LED on the EM Lock to show the lock status -- green if the door is closed; red if open. On top of that, it sends signals to the system, updating it with real-time status of the door by checking if the EM lock and armature plate are matted or not. 
The door status monitoring function (DSMF) provides an additional/secondary security to door access control systems. This technology is unique. Unlike standard door contacts that use magnetic contact, our DSMF locks use a built-in reed switch on the electronic panel in the EM lock. No moving parts mean stable and consistent door contact monitoring function. Hence, accurate info is fed to the access control system on whether the doors are completely closed. There is a magnet block on the armature plate as an additional feature to match the reed switch in our DSMF EM locks.
Secutech: Why have you chosen to expand your business into Taiwan? 
Fong: ATNESIS has been targeting several regions in Asia including Taiwan. Taiwan has a population of 23.8 million and is a well-developed country. There is awareness and a demand for security, and the market has become more receptive to non-local EM lock brands over the past 3-4 years. We sell security-conscious products that are market ready and proven to perform well overseas. 

BONUS CONTENT: The "most important criteria" to consider, the best lock type for swing vs sliding doors and important tips for installers. View infographic here.
Secutech Exclusives:
We would love to help you connect with ATNESIS and other key (security, fire safety, smart building/home and mobility) manufacturers, SIs and distributors in Taiwan, Vietnam, Thailand, India and the rest of Asia. Why not follow us so we can let you know if we have a new article up? Cheers.