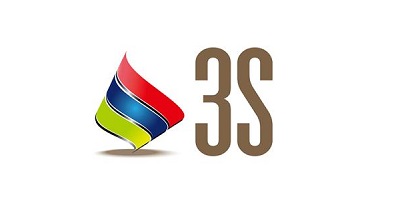 3S System Technology offers surveillance products and software, system integration and design. We also provide automation and installation services in Taiwan and China.
3S is mainly focused on developing end-to-end products and services for transportation, government, factory automation and building automation. 

Visit company page
Interviewee: Kevin Cheng, Senior Sales Manager, 3S System Technology
What are current market trends in Taiwan and Asia?
We see technologies like video analytics, AI and Cloud becoming big market trends in the region. Since 3S' end-to-end products and services were developed in-house, we can increase reliability and customize our AIoT solution designs to each individual industry. 
Why should global customers consider Taiwan brands as alternatives to mainstream brands?
Taiwan has a very strong IT manufacturing background which allows us to do everything from chipset design, device and software. As the world is starting to recognize the technological and economic threats posed by China, Taiwan brands have a good chance to become alternatives to current mainstream brands.
3S is one of the few non-China owned component and solution companies. We manufacture our own IP cameras, encoders, XVR, NVR product solutions that can fulfill all kinds of global requirements, as well as AI solutions for physical security integration and automation management systems for various verticals. 
What is 3S offering the market?
For the transportation sector, 3S has obtained Taiwan's VSCC/ARTC product certifications. We also have worldwide standard certifications. We not only offer hardware devices, but also smart transportation managemetn software to monitor everything from hardware to devices.
3S also has factory automation solutions which can help clients manage CCTV, access control, outer perimeter alarm and gas detection. We can also integrate fire alarms into CMS and assist FMCS to monitor and detect issues during the whole production process.
Our company has developed it's own video analytics, such as face and car license plate detection/recognition, to address the needs of different industries. We also provide smart retail solutions, which includes AI face recognition, people counting and POS integration services to assist retailers.
Who is your target customer?
Our target audience are players from transportation and government public project SIs and designers, factory automatoin SIs and end users, as well as building automation SIs and users.
We aim to show 3S capabilities as a non-China product line OEM partner and individual integration system solution provider for SI partners and users. 3S provides not only end-to-end products but also end-to-end services.