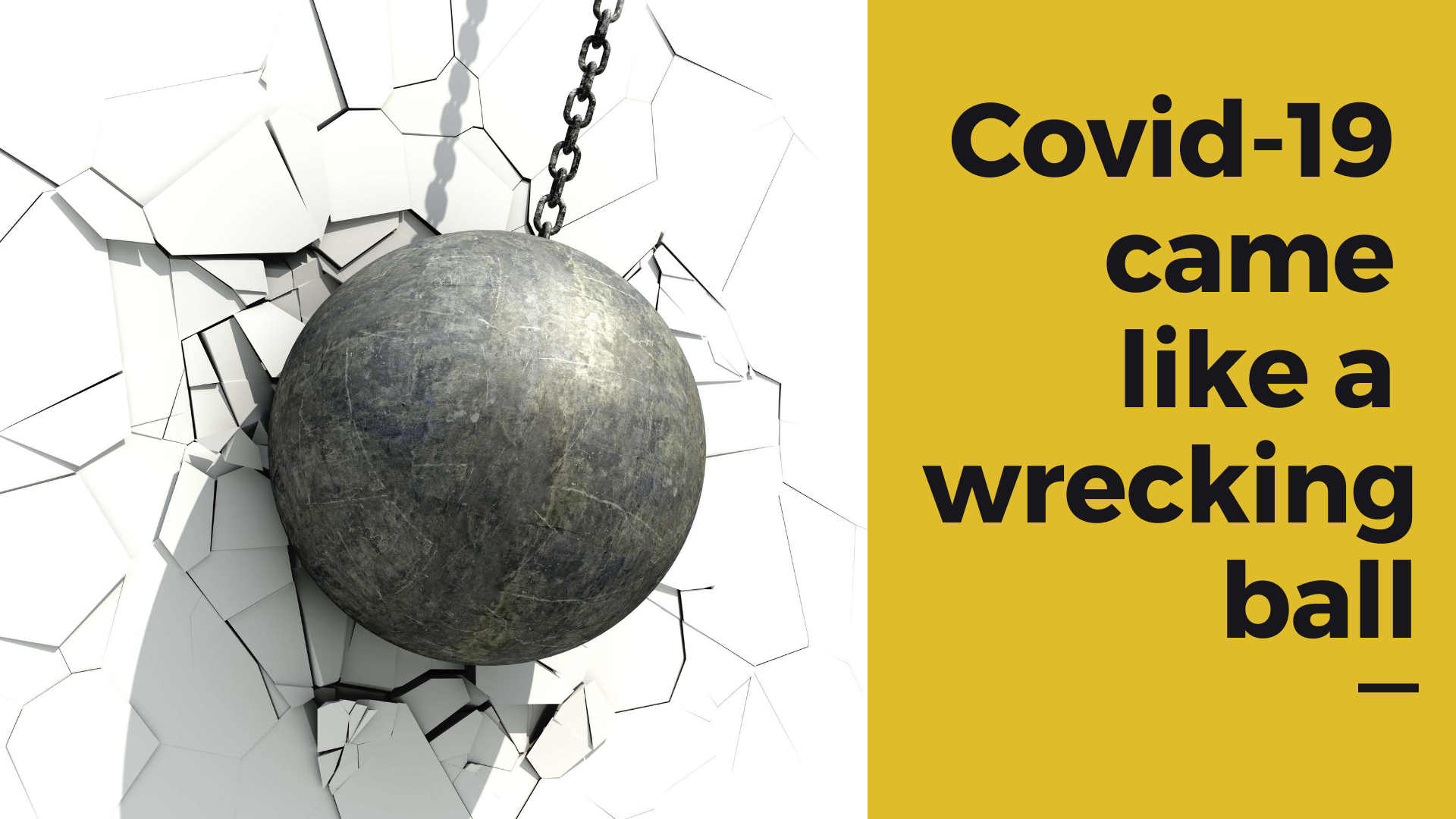 Content based on the presentation by Israel Gogol, Group Manager (Media and Overseas Sales), asmag.com, for a recent a&s Adria webinar.
For millions of people, the coronavirus pandemic will be a life-changing event. Even if they are untouched by the virus itself, the changes and disruption caused by it, it will have a deep impact on people's lives and on the global economy. The pandemic might be compared to a state of war: borders are closed, whole industries shut down, people are locked in their homes and consumer demand dropping.

Lockdowns and travel restrictions have led to the near collapse of many business sectors like tourism, aviation and retail. These has affected supply chains, education and created a chain reaction that keeps hurting more and more businesses and also created significant changes in customer and consumer behavior.

Covid-19 is unique in several ways:
Simultaneous supply and demand crisis (usually there is either a demand crisis or a supply crisis, now both are in critical condition)
Hitting many countries at the same time (and not individual countries or regions)
The duration is still unknown – making it more difficult to come up with a policy or SOP for the future.
Two major factors will impact businesses the most:

1. Financial uncertainty

Across the globe, there are significant concerns about the economy and continued discussion about the financial impact of Covid and possible stimulus plans.

According to a research done by consulting firm Mckinsey, nearly 50 percent of the companies in the B2B segment have cut short-term spending in response to the crisis and declining demand, and a similar portion expect to reduce their long-term budgets as well. The forecasts for recovery range from 6 quarters to 3 years, and no one knows how long it will take.

The financial constraints are a major blow to small and medium companies, the longer this situation continues, only the big companies will be able to sustain their business and survive. This is a problem for the security industry that has witnessed consolidation and commoditization in recent years, so the smaller players now feel the squeeze even more.

In addition, there are also other risk factors like protectionism and export/import restrictions. Political bans on companies and products are another risk factor for the economy.

2. Digitization
The rapid adoption of digital technologies driven by the pandemic will continue into the recovery. Many people will keep heir newly adopted digital habits. Companies will go through digital transformation that will impact business models and will require re-alignment of sales, marketing and operations.

The lockdowns have shown that digital communication with customers is becoming key to continued survival. Customers are increasingly online and companies need to engage them with good messaging.

The biggest challenge of digitization is how to keep human interaction. Idea generation and human contact are more effective and fulfilling when done in person. It is easy to adopt using Zoom, but it might not be the best fit for roles that require a high level of communication.