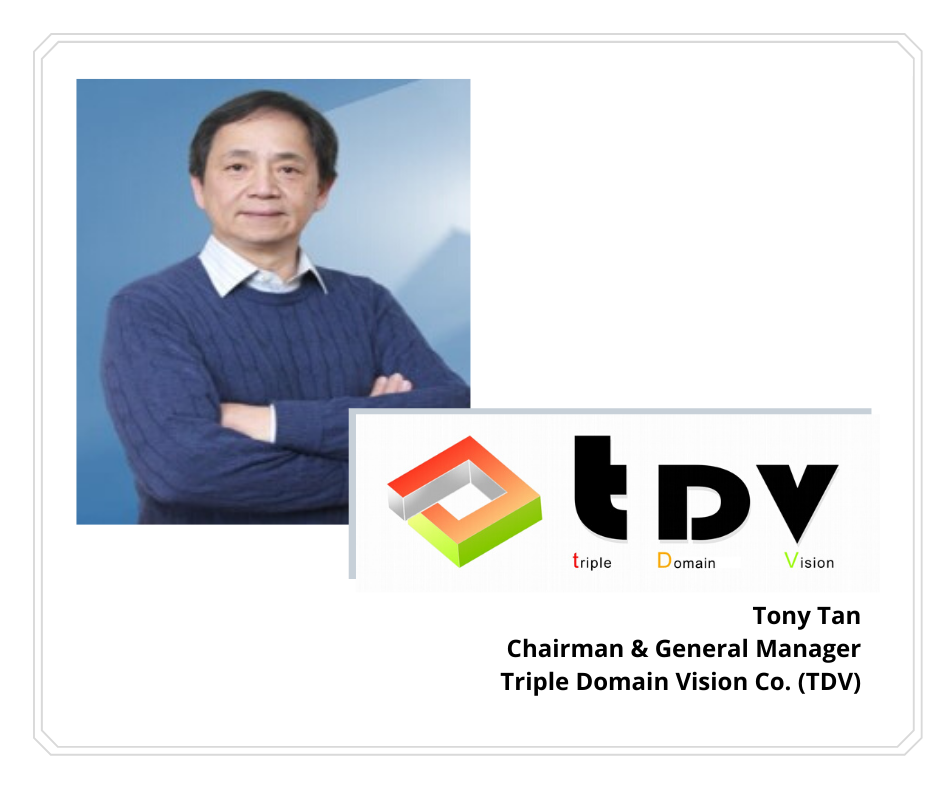 Triple Domain Vision (TDV) is focused on front-end intelligent video analytics for surveillance (IVA/IVS). The company enables end product makers, back-end software developerss and system integrator to upgrade their systems and services to become more intelligent.
TDV continues its partnership with the Industrial Technology Research Institute (ITRI) to further advancements in image recognition based on AI- and deep learning-based neural network algorithms.  
Visit company page
Interviewee: Tony Tan, Chairman & General Manager, Triple Domain Vision (TDV)
What makes TDV different?
TDV emphasizes on the double "I".
The 1st "I" is intelligence. We are experts on intelligent video analytics (IVA) algorithm development and AI deep learning technology.
The 2nd "I" is Integration. We integrate existing devices and systems (such as IP cam, NVR, access control, intercom, etc.) with our intelligent products to become solutions for security and industry 4.0 fields. 
What are current market trends in Taiwan and Asia?
The global trend is integrated, intelligent solutions for customization. Surveillance is not just for traditional security market, it's also used for Industry 4.0 or IIoT. For Taiwanese companies, OEMs/ODMs are no longer the future trend. The key is how to integrate IVA/AI, surveillance and IIoT technology to provide solutions/platforms for specific applications and this is what TDV is focusing on.
What does TDV offer the market?
We are currently highlighting the following solutions:
(1)   Intelligent Parking System.
It's a software solution. We provide the service to integrate various parking devices. The software use traditional IVA and Deep Learning technologies to provide high effective parking lot detection and recognition. 
(2)   Fire Prevention and Alarm System.
It integrates video smoke and flame detection, cost-effective thermal temperature sensor/camera and deep learning technology for chemical container monitoring.
Who is your target customer?
We hope to find system integrators who are willing to sell intelligent, integrated solutions. We can provide localization for local application market.